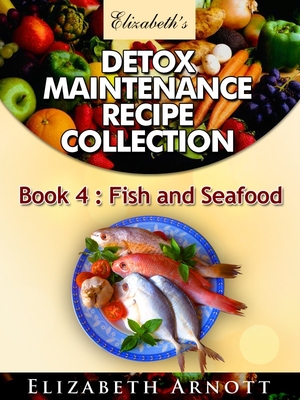 Researchers have discovered that eating one or two servings of fish every week can reduce the risk of a wide variety of illnesses, including cancer, diabetes, heart disease and dementia. Fish is a low fat, high protein food and an excellent source of omega 3 fatty acids. In this book I share my Detox Maintenance Lifestyle recipes including Prawn and Quinoa and Salmon with Mango and Coriander (Cilantro) salsa.
Buy for Kindle, iPad, iPod touch, iPhone, Android, Blackberry, Windows and Mac from:
Inspired me to start cooking fish

"Although I am an experienced cook, I have never really taken to cooking fish. But when I looked at the list of interesting recipes in this book I thought I should give them a try.
I have always believed that if you can read you can cook. These recipes are very easy to follow, with detailed instructions, and should be suitable for both beginners and experienced cooks.

Recipes I have already tried:
Coconut Fish Curry. I love curries, so I decided to start with this recipe. I love sweet potatoes, so was pleased that they were part of this dish. The spice paste was easy to prepare, as was the rest of the recipe. Altogether a great success, and I will certainly cook it again.

Grilled Lemon Tilapia Fillets. I like the idea of eating Tilapia as it is a sustainable fish. I make sure to stay away from Tilapia from China because of their questionable farming methods, but fortunately I can get Tilapia from Mexico at my local market The grilled lemon slices added an interesting touch to the grilled fillets, which I served with brown rice and a green salad. Delicious and very healthy.


Poached Fish in Tomato and Spinach Sauce. I started by making the fish stock. I am so glad I did, because it made a rich a delicious base for the tomato sauce. I am definitely going to make this one again.

So now that I have been inspired to prepare fish, I look forward to trying some more of these recipes. I recommend this book for anyone who, like me, has hesitated to prepare fish, and also for all of us who are looking for ways to improve our diet. The advice at the beginning of the book about how to live a detox maintenance lifestyle has motivated me to look at all aspects of my diet, and include fish on a regular basis."
M. Wetmore, Aug 2012