As I am just preparing to fly across the Atlantic, pausing for a few days in beautiful Tulum before taking my flight from Cancun to London, I have been thinking about how to manage my Detox Lifestyle while away from home.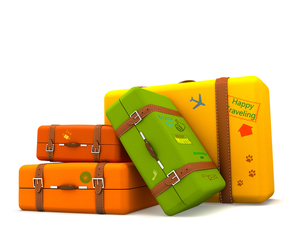 One of the great joys of travel, especially on holiday, to different and maybe exotic destinations, is the food. I truly believe that you have to eat local food to really get to know the culture. Local dishes are a form of cultural expression, using ingredients that are home-grown or easily available to them.
So when I am in Tulum, on the stunningly beautiful Caribbean coast of the Yucatan Peninsular, I shall eat tropical fruits, locally grown vegetables, and freshly caught fish and seafood.
A friend said she was travelling to Greece. Think of the range of fruit and fish, and their delicious sheep's yogurt and cheese, which is not easily available elsewhere!
Wherever you go there will be suitable choices, and a great opportunity to have a variety in your Detox menus.
I usually take some home-made muesli, (the recipe is in Detox Maintenance Recipe Collection) and some dried apricots and almonds as a healthy snack, making it easier to avoid "Retox" breakfasts and snacks.
When reserving my flight, I had a choice between vegetarian or gluten-free meals. Unfortunately I could not choose both. This is a dilemma. This time I chose gluten-free, to avoid the bread and pasta often served with vegetarian meals. I hope I made the better choice. If not, on my return journey, I will opt for vegetarian, and see what happens.
Just keep away from wheat, sugar and meat, and try out new tastes and flavours; choose typical local dishes, and if you slightly fall by the wayside from the Detox Lifestyle, don't be too hard on yourself. When you get back home you can restore your well-earned state of healthy "detoxed" body. Keep to Detox Lifestyle for 80% of the time, and relax and enjoy your nutrition without stress.
"I am a passionate traveler, and from the time I was a child, travel formed me as much as my formal education." David Rockefeller